Streeter Electric Utility Truck Wrap – Granbury
Utility Truck Wrap
Thanks Streeter Electric for choosing Zilla Wraps to electrify your work truck with one of our custom wraps!
"We do it without shorts" says it all!  For 5 consecutive years, Streeter Electric placed runner-up for The Best of Hood County but this year they were awarded The Best of Hood County! Not to mention their 5 Star ratings and amazing customer reviews but with a reputation like this, our design team had to bring the heat!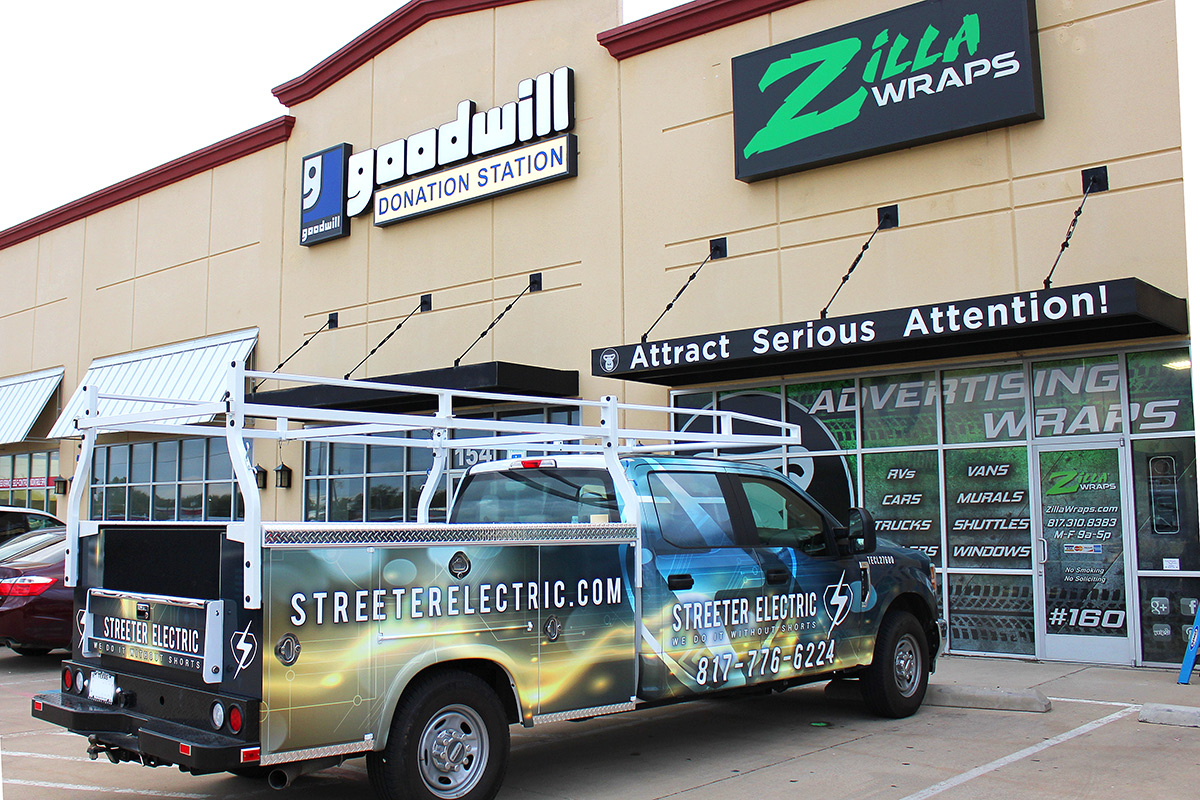 About Streeter Electric
In 2011, Streeter hit the switch on their business and it has grown rapidly throughout the years all thanks to the power couple who made all of this possible. With Steve as the master electrician, Krista as the marketing guru, and both of them with a heart to help, they were able to establish a reliable and trustworthy company to provide top notch service to 14 surrounding cities. Whether it be Residential or Commercial, there is nothing too big or small that they wouldn't be happy to help you with!
A few words from owner Krista about Streeter –
"Biggest thing is we pride ourselves on our reputation with our clients. We are always honest, reliable, and fair. We want to treat our clients the exact way we want to be treated as customers. "
A few expert tips from the Streeter team for saving electricity! – –
As far as money saving tips, Use LED! LED fixtures and bulbs may cost more upfront but they pull less electricity and last longer. Also, using Dimmer Switches can help save money because you don't have to have the lights on all the way up so you won't use as much electricity. Putting timers or photo eye sensors on outdoor lights can help them from being forgotten and staying on all day long!
Checkout their website  – http://streeterelectric.com/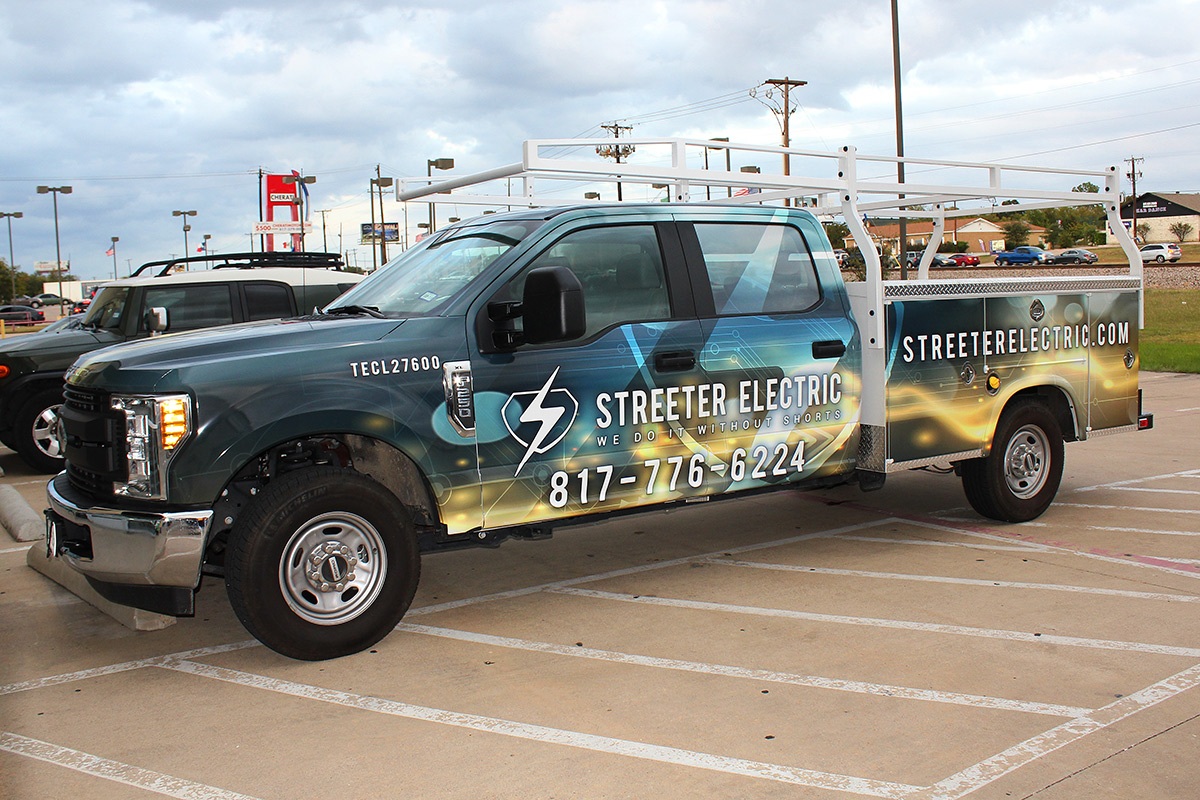 Streeter Electric Wrap Design
Using the base color from their logo, we added an electrical current that extends the entire length of the truck on top of a circuit board background. This Truck Wrap Design shows that this company will get your electricity flowing!
If you are looking for a Utility Truck Wrap,  Zilla Wraps can help!  We specialize in custom-designed Advertising Wraps expertly installed by our master installation team!  Call us today! 817-310-8383
Check out more Custom Truck Wraps