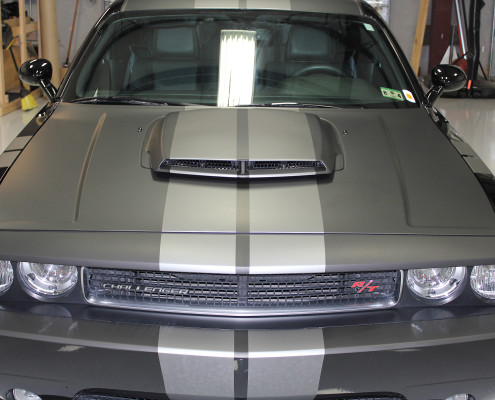 At Zilla Wraps you have unlimited options to make your racing stripes just what you want!   Pink Racing Stripes, Chrome, Matte or even Camo Racing Stripes are totally within your reach.
We can also accent your rocker panels, grills, mirrors, trim and bumpers with the same material!
Zilla Wraps is  located in North Fort Worth.  We offer competitive pricing and fast, friendly service!  Choose Zilla Wraps to create and install Custom Racing Stripes on your car or truck!
We would love to talk to you about your ideas – Call us: 817-310-8383.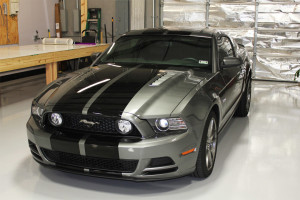 Specialty materials like Carbon Fiber, Metallic or Matte Vinyl make racing stripes look different and edgy.  Satin Black or Grey Matte Vinyl, or even a bright gloss color will look great and give your car a totally unique look.  There are so many colors and finishes to choose from!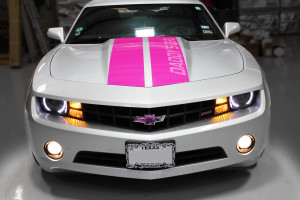 Rally Stripes for Your Car
Whether you are looking for Camaro Racing Stripes or Mini Cooper Racing stripes, Zilla Wraps can take care of your needs.  We create customized stripes to fit the exact make and model of your car or truck.  If you're looking for factory specs on your stripes, or if you want something a little different, we can do it!
Zilla Wraps customizes your stripes to exactly the size and shape you want.  You might only want Hood Stripes, or Rally Stripes running the entire length of your car.  We can do the traditional double racing stripes or an off-center single racing stripe.  Your choices make your car your own!