Matte Car Wraps Dallas Fort Worth
Matte Car Wraps Dallas Fort Worth
Zilla Wraps is your source for Matte Car Wraps in Dallas Fort Worth!
With Matte Car Wraps, boring is no longer an option!   You can take your vision to the streets with one of our matte color options from 3M or Avery! Our master installers will convert your ride into a game-changing street machine and help preserve your investment by protecting the paint for the life of the wrap.
Matte Black Vinyl Wraps
Flat black wraps or matte black wraps are our most popular custom vehicle finish.  We can wrap your roof, your hood, create custom matte racing stripes or do a full matte black wrap to give your car or truck a stealth and unique look.
In Texas, the pickup truck is king!  A flat black vinyl finish will make your truck stand out from the crowd! In addition to Matte Black, we also offer Satin Black and Deep Matte Black finishes.  Looking for a Matte Black Truck Wrap in the Dallas area?  Take a look below for several different black truck wraps.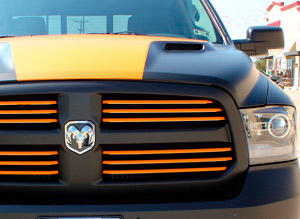 You may think the dealership had a lot of colors to choose from but wait until you see what Zilla Wraps can do for you! Matte Black, Matte White, Matte Pink, Matte Blue and Matte Gray are only a few of the many colors and finishes we have available! With over 25 colors available from 3M and Avery the sky is the limit!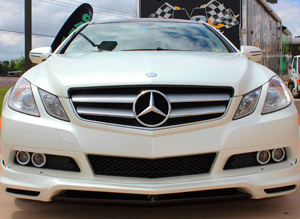 3M Matte
&

Satin Vehicle Wraps
At Zilla Wraps, we only use high-quality premium wrap vinyl.   The 3M and Avery brands offer the best quality finish and durability available in the market. With a 5 year manufacturer warranty, your matte wrap will look great for years to come!
Matte
&

Satin Wrap Gallery