Carbon Fiber Car Wraps
This extremely durable film will add personality and style to any car, truck or trailer.
Let Zilla Wraps show you all the options for Carbon Fiber car wraps. You can choose from Anthracite (Gray), Black Carbon Fiber or White Carbon Fiber.
Zilla Wraps gives you the highest quality options.  And we achieve the best possible custom results!
Scroll down to see more Carbon Fiber Car Wrap options and more examples of our work!
Choose Zilla Wraps for your Carbon Fiber Wrap!
We offer competitive pricing, quick turn around and the highest quality results!  We are conveniently located in N. Fort Worth.  Stop by or call us at 817.310.8383!
Carbon Fiber Car Wrap Options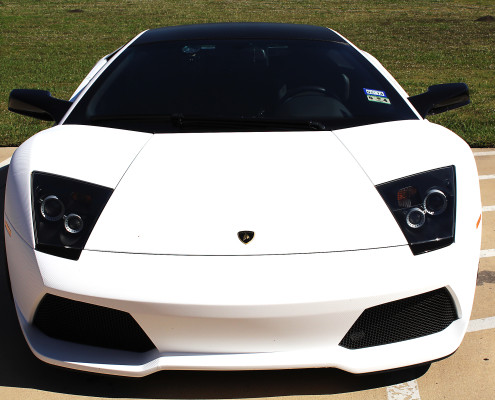 Full Carbon Fiber Wraps
Carbon Fiber is an amazing material!  With a fast, high-end look, it is a great choice for a full vehicle wrap.  Carbon Fiber will protect the areas to which it is applied from wear and tear.  It will easily hold up to everyday driving for years to come.
At  Zilla Wraps, we only use quality 3M and Avery materials.   We know the quality and durability of your new Carbon Fiber Wrap is extremely important. So we only use the best!
The full carbon fiber wrap shown above is 3m White Carbon Fiber.  A full Black Carbon Fiber wrap would have a more stealth look to it.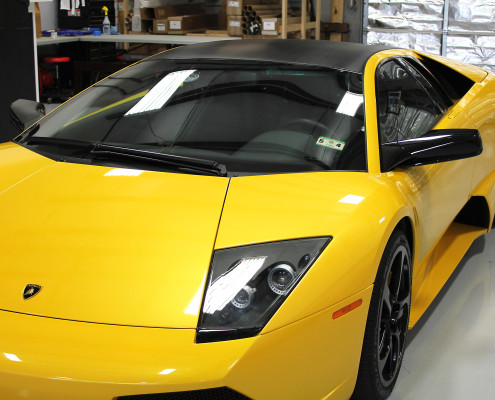 Partial Carbon Fiber Wraps
Another great-looking option is to wrap select parts of your car with Carbon Fiber.  The above photo shows only the roof of this Lamborghini wrapped in Black Carbon Fiber.  Some popular carbon fiber partial-wrap options are:
Roof Carbon Fiber Wraps
Carbon Fiber Hood Wraps
Deck-lid Wraps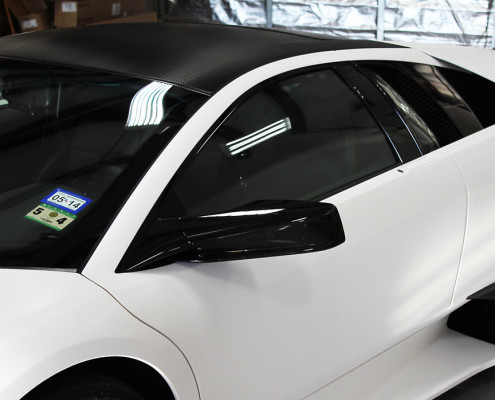 Carbon Fiber Combination
Another creative option is to combine Carbon Fiber with another wrap material or color.  In this example we show a Black Carbon Fiber Roof with a White Carbon Fiber body.  However, there are endless possibilities!  You could combine a Black Carbon Fiber Roof and Hood with a Matte Orange or Matte Black Wrap, or you could do Carbon Fiber Racing Stripes over a Matte Metallic Gray.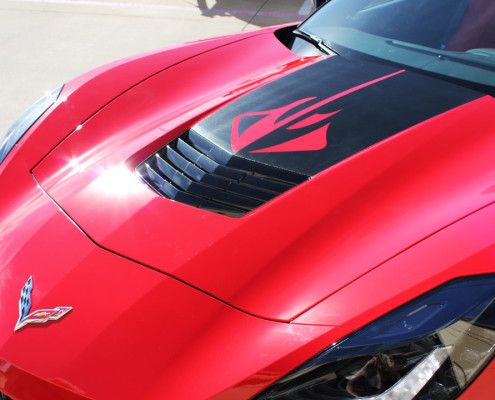 Carbon Fiber Custom Cutout
Another very cutting-edge option is to have a custom shape cut into the Carbon Fiber wrapped portion of your car.  The Corvette Stingray Carbon Fiber hood above has a custom Stingray shape cut out of it to reveal the bright red paint beneath!  Racing Stripes are another cut-out option for Carbon Fiber.