Camo Wraps Fort Worth Dallas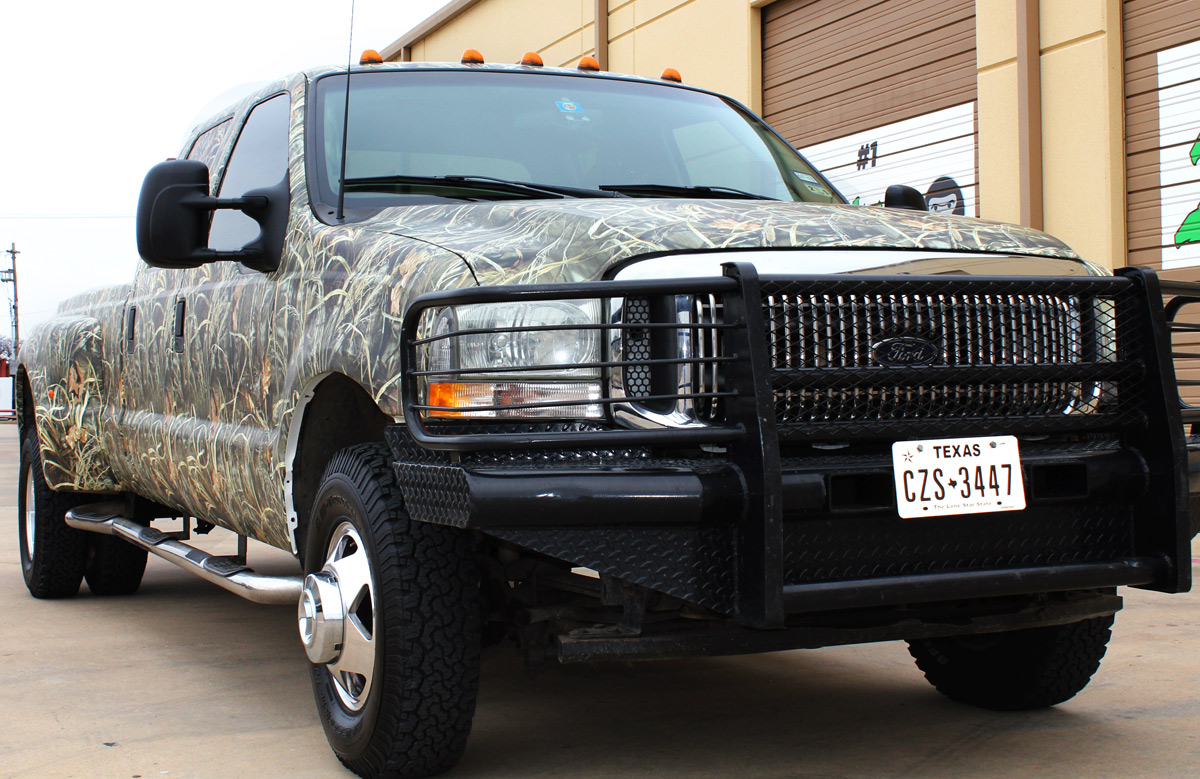 If you'd like to talk about Camo Wraps options for your vehicle, give us a call or request a quote!
817.310.8383
Camo Wraps Fort Worth Dallas
Looking for Camo Wraps in Dallas, Fort Worth?  You've come to the right place!
Let Zilla Wraps customize your vehicle with a Custom Camo Vinyl Wrap that will take you from the pavement to the back woods and beyond!
Zilla Wraps is the wrap company to choose for a hassle-free camo wrap experience!  Our installers are the best in the business and will make your vehicle look absolutely amazing!
Our customer service and communication are second to none.  Read about what some of our customers say on Google , Facebook or just Google "Zilla Wraps Reviews".
Need a good reason to Wrap your Truck?
A vinyl wrap is a great way to protect your investment!  Did you know that a wrap can actually increase the resell value of your car or truck down the road?  A Camo Wrap not only looks tough–it IS tough!
A Vinyl Vehicle Wrap provides durable protection from
Wear & Tear
Scratches
UV Fading
The elements
Why not play hard too?
In addition to being a practical investment to protect your vehicle, a Custom Camo Wrap is a great way to express who you are.  Wrap your rocker panels and wheel wells for a more understated look.  Or go all-out and wrap the entire vehicle!
Whatever you choose to do, you have full control.  Pick exactly the camo pattern you like in the color you like and show the world who you are!
Zilla Wraps Custom Camo Patterns
Here is Zilla Wraps own new line of Custom Camo Vinyl wraps!
Our custom created patterns are specific to Zilla Wraps and this is the only place you will find them so your hunt is over, at least for custom camo wraps!
These custom camo patterns are one of a kind – and if you would like a custom color of your own, we can do that for you too!
With all of these camo wrap options, we can create an outstanding camouflage vehicle wrap that you will be proud of!
Click To View More Photos of the Project